"There are painters who transform the sun into a yellow spot,
but there
are others who, thanks to their art and intelligence, transform
a yellow
spot into the sun."

----Pablo Picasso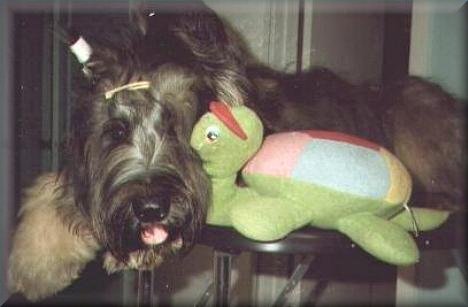 E.C.H.O. for Him de Bejaune
"E.C.H.O."
BORN: February 16, 1989
DIED: November 7, 1993

"The Night the Stranger Came"
There was an air about the house
That just was not routinely the same
It was early evening just beginning to rain,
The night the stranger came.
I knew something was being arranged,
for I heard in the background the mention of my name.

Curled in front of the fireplace where my body stays warm,
after fifteen years I am a little bit worn.
I am feeling peaceful, yet a little strange,
for I know this stranger will be taking away my pain.
A comforting hand, I could hear them weep,
as I lay here quietly going to sleep.

Thoughts rushed by me of runs on the beach,
or laying in the sunshine soaking up the heat.
A winter walk in the woods, snow under my feet.
These memories I will always keep.
But I am leaving you now, I am almost sound asleep,
on my way up to dog heaven retreat.

The pain in my body no longer remains,
Thanks to The Night The Stranger Came.
*Author Unknown*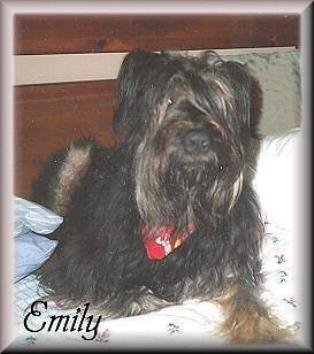 Cloud Cap E.M.I.L.Y. for Him
"Emily"
BORN: September 17, 1989
DIED: March 27, 1999
Emily has now joined Vinnie, E.C.H.O. and PT Barnum.
Loved and greatly missed by Sherry Zbar and Dennis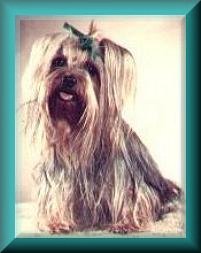 Fortfielder's Corey Bones
"Corey"
BORN:December 17, 1970
DIED: December 6, 1986
I will miss all of you the rest of my life.
-----Sherry Zbar

Where would you like to go next?