A loving aura fills the sky
as you rest on clouds of fleece,
and angels gently tuck you in,
may you sleep in heavenly peace.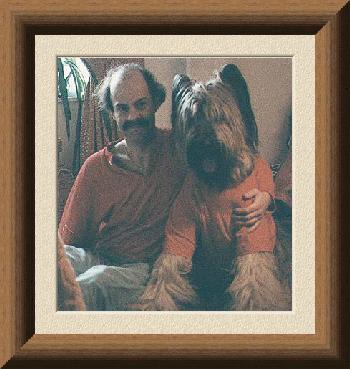 Vincent P. Costa
"Vinnie"
BORN: October 13, 1950
DIED: December 19, 1993

"-Cherished Friend-"
God must have known there would be times
we'd need a word of cheer,
someone to praise a triumph
or brush away a tear.

He must have known we'd need to share
the joy of "little things",
in order to appreciate
the happiness life brings.

I think He knew our troubled hearts
would sometimes throb with pain,
at trials and misfortunes
or some goals we can't attain.

He knew we'd need the comfort
of an understanding heart,
to give us the strength and courage
to make a fresh, new start.

He knew we'd need companionship
unselfish...lasting...true,
and so God answered the heart's great need
with a CHERISHED FRIEND...like you.

Vinnie, I will forever miss you!
----With much love, Sherry Zbar
------Author Unknown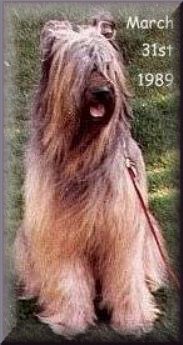 Ch. Cloud Cap P.T. Barnum, CDX
"P.T. Barnum"
BORN: April 22, 1983
DIED: April 6, 1989

There is an Indian legend
which says when a human dies there is a bridge
they must cross to enter into heaven.
At the head of that bridge waits every animal that human encountered during their lifetime.
The animals, based upon what they know of this person,
decide which humans may cross the bridge.....
and which are turned away.......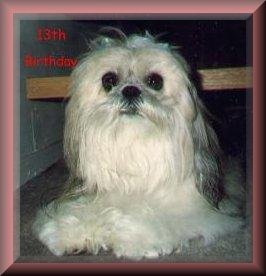 Cedarfell Ko-Si
"Bexley Kent"
BORN: July 2, 1976
DIED: September 7, 1990
I will miss all of you the rest of my life.
-----Sherry Zbar

Where would you like to go next?