"Safely Home"
I am home in heaven, dear ones,
Oh, so happy and so bright!
There is perfect joy and beauty
In this everlasting light,

All the pain and grief is over,
Every restless tossing passed;
I am now at peace forever,
Safely home in heaven at last.

----Author Unknown

"Mr. Boots"

Although you were not a Briard
you have earned your place on the Rainbow Bridge for Briards.
If it had not been for your love and loyalty during the loss of our son,
we would never have made it without you.
You truly have the heart of a Briard......

Siggi and Joe Wimmer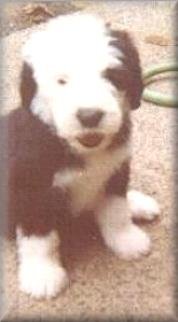 River Forest Adina Bear
"Amanda"
BORN: January 3, 1984
DIED: October 31, 1994
You meant so much to Mr. Boots after the loss of our son
that I don't think he would have survived without you
to watch after.
You, too, have earned your right on the Rainbow Bridge for Briards,
like a Briard you were a heart wrapped in fur.
You will always be fondly remembered....

Siggi and Joe Wimmer

Weep not for me though I am gone
into that gentle night.
Grieve if you will,
but not for long upon my soul's sweet flight.
I am at peace, my soul's at rest.
There is no need for tears.
For with your love I was so blessed for all those many years.
There is no pain, I suffer not,
the fear now all is gone.
Put now these things out of your thoughts.
In your memory I live on.
Remember not my fight for breath,
remember not the strife.
Please do not dwell upon my death,
but celebrate my life.


----Author Unknown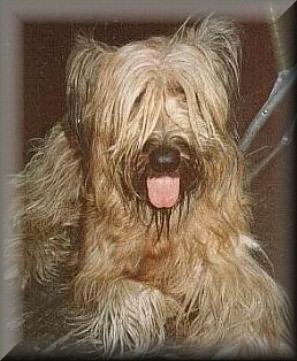 Cloud Cap's Ain't She SWEET Candy

"Tanya"
BORN: April 7, 1981
DIED: August 7, 1992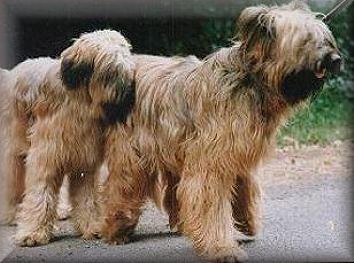 River Forest Arnold Aardvark
"Arnold"
BORN: January 3, 1984
DIED: October 31, 1994

Tanya, you were our first Briard.
You were the sweetest, bravest, most loving girl.
Arnold, you were named after my sweetest gramps
who instilled in me love for all "God's creatures".

All of you, Mr. Boots, Chelsea, Tanya, and Arnold, are missed and loved.
You will never leave us, we feel your presence often.
It is as though you know when we most miss you
or need your continued presence....

Siggi, Joe, Laurie and the Grandkids, and all who knew you.
You were our friends and Guardian Angels.

Where would you like to go next?