"The Best Place to Bury your Dog, is Deep Within your Heart......."
Ch. Dromore's Perrier, Am/Can. CDX, TD, TT, HC, VT
"Perri"
BORN: August 17, 1979
DIED: June 18, 1994
"To Perri"
I'll miss your glad Good Mornings.
The sigh that said Good Night.
I'll miss your head upon my knee,
Your dark eyes gentle, bright.

You gave me the best you had
To do well in the ring.
I'll miss tracking in the winter
And "Frisbee". starting spring.

You wer a friend beyond compare.
Though you've left us all behind,
I can't let go of memories.
You're gentle on my mind.

----By a friend of Linda and Perri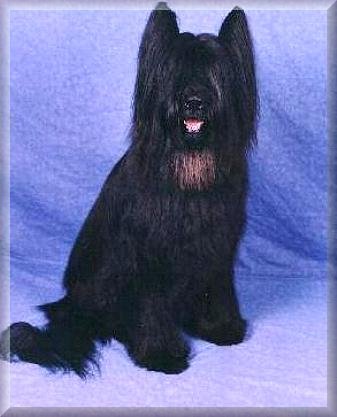 Ch. Janelle's Folic'n Around, CD, CGC, TT, HC
"Cassie"
BORN: February 18, 1990
DIED: February 15, 1999
Both Perri and Cassie are lovingly missed by Linda Beall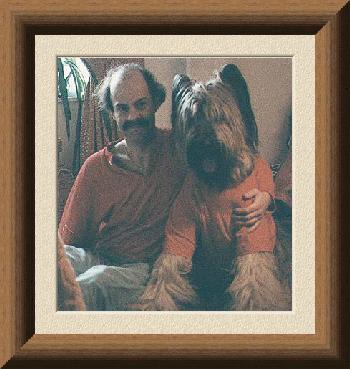 Vincent P. Costa
"Vinnie"
BORN: October 13, 1950
DIED: December 19, 1993
"-Cherished Friend-
God must have known there would be times
we'd need a word of cheer,
someone to praise a triumph
or brush away a tear.

He must have known we'd need to share
the joy of "little things",
in order to appreciate
the happiness life brings.

I think He knew our troubled hearts
would sometimes throb with pain,
at trials and mis fortunes
or some goals we can't attain.

He knew we'd need the comfort
of an understanding heart,
to give us the strength and courage
to make a fresh, new start.

He knew we'd need companioship
unselfish...lasting...true,
and so God answered the heart's great need
with a CHERISHED FRIEND...like you.

Vinnie, I will forever miss you!
----With much love, Sherry Zbar
------Author Unknown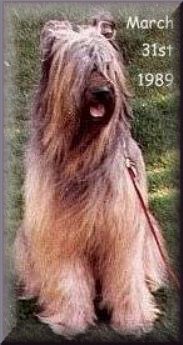 Ch. Cloud Cap P.T. Barnum, CDX
"P.T. Barnum"
BORN: April 22, 1983
DIED: April 6, 1989
There is an Indian legend
which says when a human dies there is a bridge
they must cross to enter into heaven.
At the head of that bridge waits every animal that human encountered during their lifetime.
The animals, based upon what they know of this person,
decide which humans may cross the bridge.....
and which are turned away.......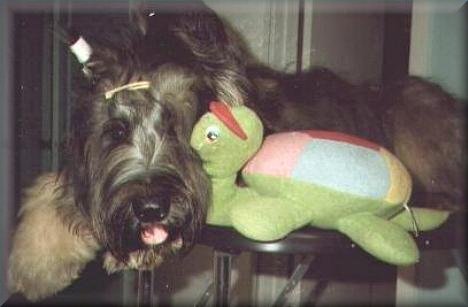 E.C.H.O. for Him de Bejaune
"E.C.H.O."
BORN: February 16, 1989
DIED: November 7, 1993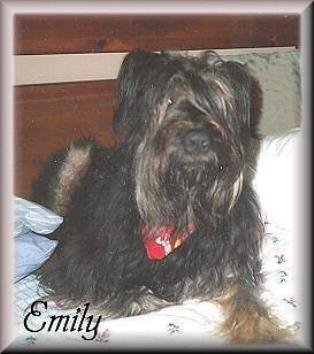 Cloud Cap E.M.I.L.Y. for Him
"Emily"
BORN: September 17, 1989
DIED: March 27, 1999
Emily has now joined Vinnie, E.C.H.O. and PT Barnum.
Loved and greatly missed by Sherry Zbar and Dennis
Do not stand by my grave and weep,
I am not there, I do not sleep.
I am a thousand words that blow,
I am the diamond glint on snow.
I am the sunlight on ripen grain,
I am the gentle autumn rain.
When you awake in the morning hush,
I am the swift uplifting rush.
Of quiet birds in circling flight.....
I am the soft starshine at night.
So do not stand by my grave and cry....
I am not there, I did not die...
Where would you like to go next?